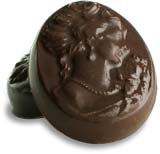 MONICAS CHOCOLATES
Telephone: Toll-free 1-866-952-4500
Local: 207-733-4500
Fax: 1-207-733-4510
Mailing Address and Chocolate Shop Location
100 County Road (Route 189)
Lubec, ME 04652
Email:
(Please use our contact form below
)
CURRENT BUSINESS HOURS
Open 7 Days per Week
Current Hours
8:00 a.m. to 6:00 p.m.
Last day to ship orders is December 18th!
Our shop will be closing for the winter on December 24th
and will be reopening on April 1st.
CONTACT BY EMAIL FORM
A convenient way to contact us. We will reply at our earliest convenience.
We respect your privacy and do not share the information you provide with anyone.