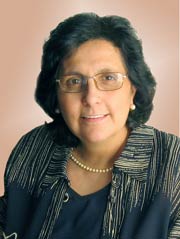 Monica Elliot, founder
of Monica's Chocolates
A Maine Chocolatier's Story...
Monica Elliott's culinary passion began in the family home when she was a child in her native country of Peru. Her mother, father, and brothers, all of whom enjoyed to cook, often shared the family kitchen. Monica's father specialized in desserts and taught Monica how to create the traditional Peruvian filling used today in her bonbons and other chocolates.
After moving to Maine, Monica experimented with her own creations. The first recipe she perfected was the bonbon, based on the Peruvian filling she learned to make as a child. The enthusiastic response she received from friends and family who sampled her bonbons inspired her to develop additional chocolate recipes. At that time, Monica was seeking a new business venture and decided to open a chocolate shop in downtown Lubec.
The product line at Monica's Chocolates continues to grow. Some of the most unique chocolates are Pisco (made with Peruvian liqueur) and Sea Urchins, (a Maine inspired caramel). New additions to the product line include blueberry, raspberry, and strawberry truffles, and new novelty shaped chocolate lobsters, dolphins, and fish.
Each product at Monica's Chocolates is made using the finest quality ingredients, without the addition of artificial flavorings or preservatives and is produced in small batches to ensure freshness.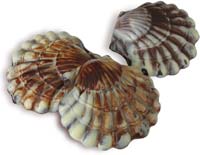 The chocolate shop is open all year, offering the full line of chocolates, chocolate gift baskets, and Peruvian items for purchase in the store, or through the website. Located located at 100 County Road (Route 189) in Lubec, just before the turnoff to West Quoddy Head Lighthouse - a convenient stop for International travelers driving to or from Canada.