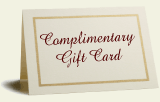 Type your gift message in either the box titled "Gift Options" or "Add special instructions to seller" on the final PayPal checkout screen and we will enclose a complimentary gift card with your shipment.

The irresistible appeal of our homemade caramel merges with premium nuts and nut fillings. These chocolate caramel candies are among our most popular selections.
IMPORTANT MESSAGE - Summer Orders
During the warm weather months we can only ship chocolates to destinations in the state of Maine. Thank you for your understanding. ~ Monica
Click photo to view larger.

Chocolate Caramels
with Maine Sea Salt

Chocolate, Caramel, and Maine Sea Salt.

Box of 6 - $10.00

Box of 12 - $18.00
Click photo to view larger.

Chocolate Sea Urchins

Bittersweet Chocolate, Caramel, Toffee, Peruvian Filling, and Pecans.
Click photo to view larger.

Chocolate Sea Cucumbers

Chocolate, Caramel, and Peanut Butter.

Box of 5 - $16.00
Click photo to view larger.

Chocolate Caramels

Chocolate with a soft caramel center.

Box of 6 - $10.00

Box of 12 - $18.00
Click photo to view larger.

Cashew Sand Dollars

Chocolate, Caramel, and Cashews.

Box of 4 - $12.50
Click photo to view larger.

Almond Sand Dollars

Chocolate, Caramel, and Almonds.

Box of 4 - $12.50
Click photo to view larger.

Pecan Sand Dollars

Chocolate, Caramel, and Pecans.

Box of 4 - $12.50
Click photo to view larger.

Walnut Sand Dollars

Chocolate, Caramel, and Walnuts.

Box of 4 - $12.50
Click photo to view larger.

Peanut Sand Dollars

Chocolate, Caramel, and Peanuts.

Box of 4 - $12.50